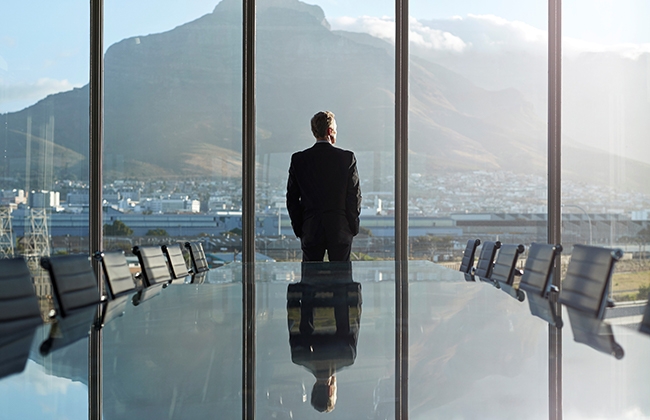 Smart ESG Drives Business Results
Investors have a growing interest in companies' ESG measures, which are used to assess the sustainability and societal impact of an organization. ESG elements are important strategic components that drive financial results. Attention and focus on ESG will strengthen a brand, enrich organizational culture and strategically differentiate you in the marketplace that will enable you to attract and keep talent. It will enhance enterprise risk assessment, improve reputation, and help you to retain customers.
The environmental bucket could encompass purchasing decisions that support "cleantech" companies and suppliers in order to simultaneously address both the environment and operating efficiencies. Reducing the company's carbon footprint and water use can also increase efficiency and lower costs. Additionally, policies for promoting sustainability within the communities where the company operates advances a firm's reputation, while making the locale a better place to live. Social aspects of ESG acknowledge that stakeholder and community issues are important.
Social responsibility will be defined by efforts around employee diversity; labor practices, including vigilance on labor standards throughout the supply chain; and employee health and safety, a real concern in times of COVID-19. Governance impacts operational effectiveness and transparency with stakeholders and augments reputation. It includes business ethics, executive pay that is aligned with mission and strategic results, and board diversity.
There is momentum building for the U.S. to follow the lead of the European Union in requiring additional ESG information and metrics in SEC filings, beyond what may be covered in the current obligation for disclosure of material risks. According to the global consulting and audit firm, Protiviti, 90% of S&P500 companies issued ESG-related reports in 2019, up from 75% five years earlier. Many investment management firms expect even more ESG data from issuers and will demand more over the coming years.
Studies published by Harvard Business Review and others attest that sound performance on ESG-related measures translates into better financial returns and accountability. Companies that incorporate ESG into their overall strategy, risk management, and operations are better able to present their story on why and how they create value. The Business Roundtable and countless investment managers advise on taking a broader, more holistic view of corporate purpose.
The message is also resonating at the board level. Recent research notes that 62% of the public company directors surveyed, agreed that organizations should prioritize a broader group of stakeholders, beyond just shareholders. They understand that long-term value can be created by better serving all stakeholders, including investors, employees, customers, communities, and suppliers.
A strong culture has a direct positive effect on performance and reflects the values that are critical today. Prioritizing human capital development leads to a more engaged workforce, and a more resilient talent pool through continuous learning. ESG factors are critical to Millennials, who currently comprise the largest segment of the current workforce, and GenZ. Over the next five yeras, these two groups will grow to account for 75% of the workforce over the next five years. Not surprisingly, they want to feel comfortable bringing their values to work so they will increasingly choose employers that align with their values.
As consumers, Gen Z and Millennials prefer brands that are socially conscious and make investment decisions that are more ESG-dependent. They are attuned to ESG issues like employee development; diversity, equity, and inclusion; ethics; and importantly, the environment, especially in addressing the climate change crisis. When your employees and your recruiting prospects understand that the company is serious about ESG, your brand gets a boost, and you are more likely to attract and retain human capital.
Certain aspects of ESG can advance essential parts of enterprise risk management. This can foster robust processes, controls, and governance procedures for successful sustainable operations and risk mitigation. It has been reported that most public company directors (55%) already incorporate ESG issues into their ERM considerations, a figure that will increase in the coming years. ESG-related ERM assures the safety and reliability of product offerings to mitigate or eliminate liability and reputational risk; sustainability of operations needed for value creation over the long-haul; data security and privacy essential for stakeholder confidence; and company integrity.
Every company wants its board and its board committees to be highly functioning. ESG provides that context. The board's regular review of company strategy, when seen through a lens of ESG-related values, can broaden traditional thinking about strategy to involve all stakeholders that must become part of the CEO's dashboard. A refreshed analysis of how company purpose and values align with strategy can provide new thinking about the development of additional markets. Moreover, the board itself can improve its own function by integrating ESG into criteria considered for board membership. ESG values support diversity of thought and background, which has been shown to advance a higher level of engagement and expanded viewpoints that result in more effective teams.
Alignment around ESG creates an honest, transparent narrative that will enhance a brand's reputation. People want to engage with a company when that organization looks at a bigger picture in deciding how it will operate in the world. ESG becomes vital to the brand, which the company shapes through socially and societally conscious practices. ESG measures are integral to the dashboards of smart senior management and board members because they not only drive financial results, but they are the guideposts on the path of your business future.
This article was written by Stuart R. Levine from Forbes and was legally licensed through the Industry Dive publisher network. Please direct all licensing questions to legal@industrydive.com.
MUFG Americas
Corporate Headquarters
1251 Avenue of the Americas
New York, NY, 10020-1104, United States