A Broad Array of Financial Services to Help You Help the Environment
For more than 20 years, we have supported the environmental services industry with a dedicated team, working with companies across the sector to provide a full array of capital, specialized products and experience.

As one of the largest financial institutions in the world, we address a wide range of capital-raising objectives with comprehensive solutions:
Revolving Credit and Term Loan Facilities
Loan Syndications
Institutional Term Loan B and High Yield Bond Underwriting
Investment Grade Debt Capital Markets
Acquisition Financing and Sponsor-Led Transactions
We understand the unique needs of your industry and offer specialized financing structures and products tailored to your company, including:
Construction and Long-Term Infrastructure Financing

Material recovery facilities, transfer stations, landfills and composting facilities

Tax-Exempt Note Financing
Letters of Credit
Equipment Financing
Supply Chain Finance
We support our client relationships with a complete suite of risk management solutions and specialized banking technology and services:
Treasury Management
Corporate Trust, Escrow, and Custody
Liquidity Management
Interest Rate and Currency Hedging
Learn More
For more information,
contact us.
Robert Jones
All other states
1-213-236-6862
rjones@us.mufg.jp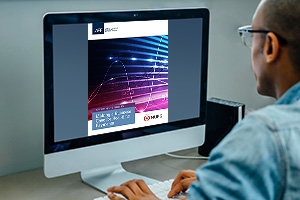 Making a Business Case for Real Time Payments
For a PDF of this guide, please contact your treasury relationship manager or any member of our team.
Financing subject to credit and collateral approval. Restrictions may apply. Terms and conditions subject to change.
---