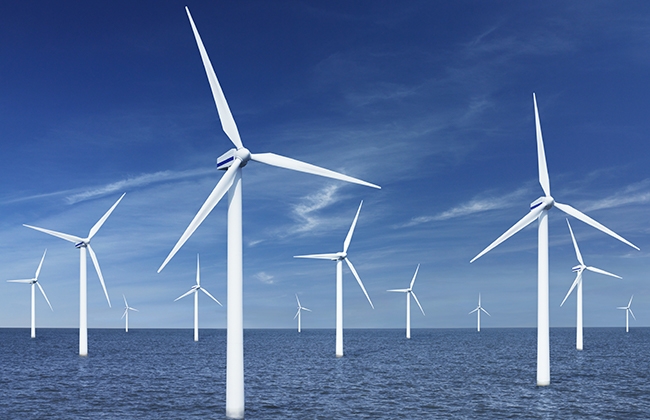 MUFG leading in clean-energy, energy-smart technology financing
Two recent awards reflect the MUFG commitment to support developing energy solutions that are increasingly important drivers within the global economy.
Bond House of the Year in Project Finance International (PFI) Yearbook 2020
As an industry leader across project bonds in power, natural resources, infrastructure, and renewable energy verticals, MUFG was instrumental in providing holistic services for clients through complex financings, including as lead arranger on more than 15 transactions in 2019.
Notable transactions:
Bowie Acquisitions $1.325 billion 19-year private placement
$225 million private placement for La Bufa Wind
$1.5 billion offering for Cheniere Corpus Christi
Bloomberg 2020 Clean Energy Finance League Tables
MUFG remained one of the top ten global Lead Arrangers in financing clean-energy and energysmart technologies in 2020, ranking second in Bloomberg's Clean Energy Finance League Tables. With $3.1 billion in 62 projects, this was the 11th straight year that MUFG has been in the top two among private sector banks in the ranking, including five years as the top bank in this space. In the Americas, 59% of MUFG lending to the power sector was for renewable energy.
MUFG commitment to sustainability
"Renewable energy has been and continues to be a focus for MUFG as part of our strategic vision. Technology and infrastructure are critical to the clean-energy growth trajectory and we're strategically positioned to continue to lead support of these projects." said Erik Codrington, Head of MUFG's Structured Finance group for the Americas. MUFG is dedicated to projects advancing clean-energy technology and sustainable-energy solutions as well as reduction of its own greenhouse gas emissions and natural resource usage within operations. MUFG is recognized for this commitment as a member of the Dow Jones Sustainability Indices – Asia Pacific, FTSE4Good Index Series, and Morningstar Socially Responsible Investment Index.
MUFG Americas
Corporate Headquarters
1251 Avenue of the Americas
New York, NY, 10020-1104, United States