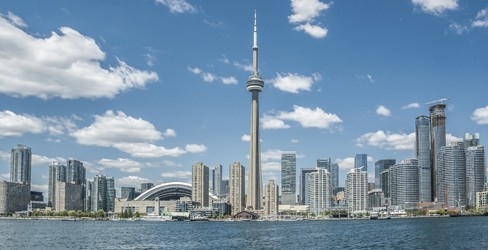 Canada
MUFG has been providing global banking solutions in Canada for more than 60 years. That long-term commitment is an important part of our culture and the values that are important to us.
MUFG Bank Canada (formerly The Bank of Tokyo-Mitsubishi UFJ, Ltd., Canada Branch) and its affiliates offer Canadian and international clients a full range of wholesale corporate banking services in areas such as project finance, syndicated loans, securitization, foreign exchange and cash management.
Our global network and our extensive expertise in Asia provide a unique competitive advantage to MUFG Bank Canada. Our cultural values run deep, and building lasting client relationships and operating with integrity are at the core of what we do.
Our financial expertise serves clients in a number of industries such as oil and gas, automotive, mining, pipelines, power and utilities, telecom and media, and food and beverage