Environmental Stewardship Overview
At MUFG Americas, we know that our business is intrinsically linked to the sustainability of our surrounding environment and society. We are committed to integrating environmental sustainability into our business strategy, thereby elevating environmental and social solutions. To do this, we engage our business ecosystem of stakeholders spanning from within our internal operations — such as colleagues, investors, bondholders, and the community where we operate — and beyond— to our clients and their communities. 
Our Environmental, Social, and Governance work is spearheaded by the Sustainable Business Office for the Americas, led by Dr. Tobi Petrocelli, and closely aligned with the MUFG Sustainable Business Office in Tokyo. 2020 was a pivotal year and, with the support from our global headquarters in Tokyo, we have mapped out a comprehensive plan to integrate sustainability into all business areas. Building on our $21 billion investment in environmental finance over the past five years, our revitalized approach to ESG principles outlines parameters for harnessing and amplifying our positive impact in our communities and the broader world to increase transparency and mitigate negative impact on our planet and its people. 
Our Environmental Sustainability is built on a foundation of five pillars.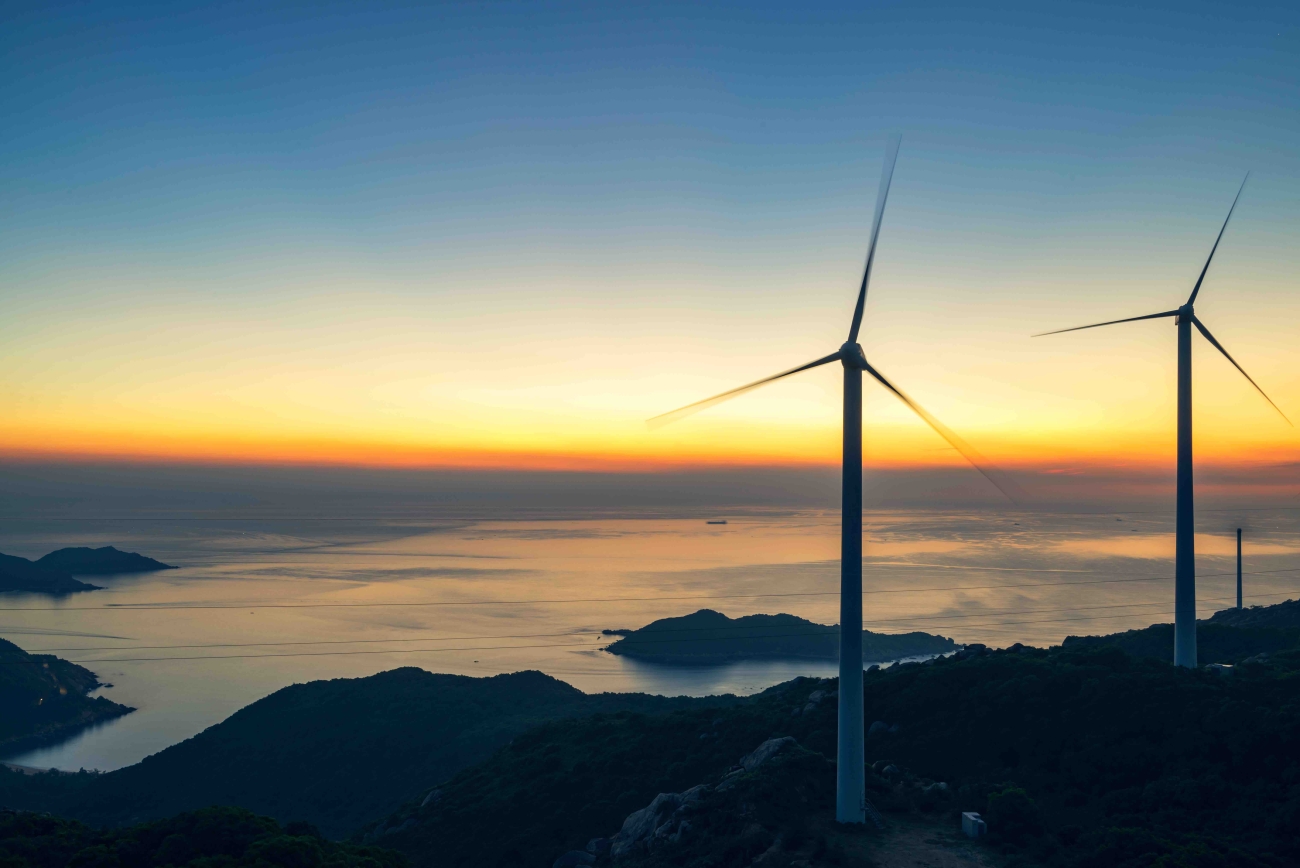 Social License to Operate
MUFG is dedicated to developing essential programs that align our business with our stakeholders' increasing demands for environmental and social action. 
Since 2016, MUFG has given more than $21 billion of environmental financing for projects that advance issues such as green affordable housing, solar and wind energy, sustainable agriculture, mass-transit systems and public water infrastructure, ESG bonds and linked loans.
$21 Billion in Environmental Financing
We believe true transformation begins from within, which is why we launched the Sustainable Business Working Group in early 2020. The group increases awareness of and collaboration on sustainability efforts among our colleagues and clients. Through internal education events hosted by various colleagues and business groups, our teams collectively assemble to share, connect, and understand the sustainability efforts in motion within MUFG Americas. These programs have featured subject matter experts across our business divisions, from capital markets to the risk division.
Last year, through the MUFG Union Bank Foundation, we created a specialized Environmental Giving Fund, which supports initiatives that champion clean tech entrepreneurship, green workforce, and environmental justice.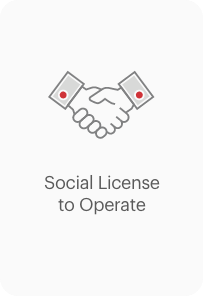 Addressing Climate's Financial Risk
At MUFG, we abide by existing commitments to key climate change initiatives. We offer sustainable finance solutions and implement enhanced risk management practices that mitigate the physical and transitional risks associated with climate change. We realize that climate risk can directly harm the corporate value and reputation of MUFG Americas if we do not acknowledge climate's increasing threat or act toward business decisions that mitigate climate risk. Understanding the importance of climate risk and its direct financial impacts, we are incorporating climate risk into our existing Risk Management Framework. Our goal is to be a valuable resource to our clients and communities that are interested in reducing the physical and transitional aspects of climate change. 
In 2020, we began development of a Climate Risk Management Program to provide a robust governance structure to respond to the latest trends and developments of climate-related risk and its effect on our clients. This approach to climate risk comes from a deeply held belief that our future relies on a sustainable society. Climate risks are interconnected to other existing risk types, like reputational, transactional, and compliance risks due to the physical, transition, and societal effects of climate change. Through our program, we equip our management with the knowledge and tools to set risk appetite as well as identify, measure, control, monitor, educate, report, and effectively manage reputational risk related to climate across MUFG Americas. We communicate proactively, both internally and externally, to support engagement with clients, colleagues, Non Government Organization stakeholders, and the general public.
Globally in 2020, MUFG tightened our environmental and social policies, including restrictions on financing for Arctic development, oil sands and large hydropower projects. These updates built on our 2019 improvements which ended the financing of new coal-fired power plants, limiting certain coal-mining projects and requiring international certifications for forestry and agribusiness clients. In October of 2020, MUFG committed to reducing our exposure to coal-fired power generation by 50% by fiscal year 2030 and to zero by fiscal year 2040.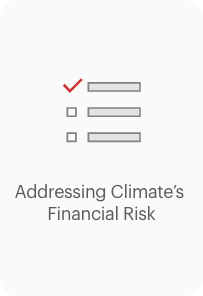 ESG Product Offerings
We are dedicated to developing financial services products that embrace social responsibility and sustainable investing to help clients align their finances with their commitment to the environment and society. To do this, MUFG's Environmental, Social and Governance (ESG) and Corporate Social Responsibility (CSR) teams work with the organization's Reputational Risk Committee and business lines to develop products and services that serve the burgeoning green markets. 
In 2020, we completed our five-year Community Service Action Plan – Americas Environmental Finance goal with a cumulative total of $21 billion for ESG projects such as: 
Green affordable multifamily housing
Renewable energy
Battery storage
Mass transit
Sustainable agriculture
Recycling waste management companies
In February 2021, we announced the launch of our Green Deposits. Available in the United States, Green Deposits gives clients the opportunity to invest their deposits in Environmental, Social, and Governance projects. We will use the deposited funds to finance ESG projects such as energy efficiency; renewable energy; green transport; sustainable food, agriculture, and forestry; and waste management and greenhouse gas reduction; among others.  
Also, our affiliate, MUFG Investor Services, launched a new ESG reporting solution earlier this year as the first in a line of upcoming sustainability developments for clients. The product will enable greater transparency to investors and certification of green and social attributes of clients' activities.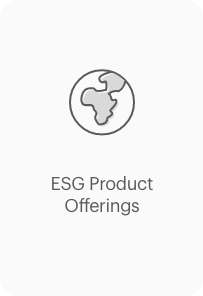 Carbon Neutrality for our In-house Electricity Needs by 2030
In line with Tokyo's announcement to source enough renewable energy to supply 100 percent of its in-house electricity needs in Japan by 2030, MUFG Americas has adopted the same goal. We are working with our Corporate Real Estate team to identify opportunities to install renewable power or to purchase renewable electricity to meet all of our internal power needs by 2030. We continue to undertake optimization projects such as installing energy efficient LED lighting in our branches and administrative buildings.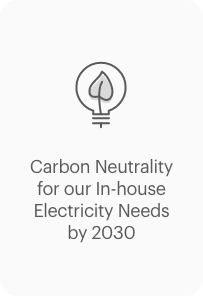 Our Commitment to Transparency and Disclosure
MUFG is entering a new phase of transparency and disclosure. In the spring of 2021, we will conduct an in-depth evaluation of our company's commitment to and achievements in sustainability. In addition, we will conduct a materiality assessment with reference to the Sustainability Accounting Standards Board and Global Reporting Initiative standards. We will also begin tracking our impact against the United Nation's Sustainable Development Goals. We will use this information to further update our business strategy and our Environmental, Social, and Governance policies throughout the bank's operational locations and supply chain to ensure transparency through standardized metrics and frameworks. The results of these evaluations will be released to the public in our 2022 Sustainability Report.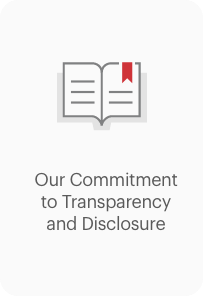 Spotlight: Funding Environmental Innovation with the Urban Futures Lab
In 2020, MUFG Americas gave a $50,000 donation to New York University's Tandon School of Engineering Urban Future Lab, a clean tech incubator on campus meant to inspire and cultivate clean tech entrepreneurs. The Urban Future Lab (UFL) is quickly making an impact in the clean energy economy by incubating 63 companies, raising $869 million in capital and creating over 600 clean tech jobs.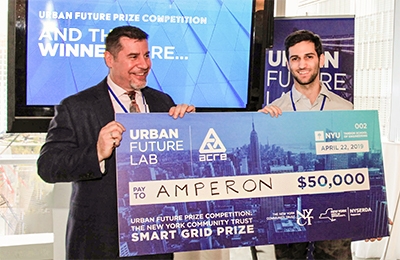 The MUFG donation is for lead sponsorship of their 2021 Urban Future Prize Competition in September, a pitch competition meant to identify the best emerging clean technology companies within New York City. The competition will focus on innovative clean technologies and business models that will help cities solve the challenges of climate change. It will also open entry beyond students to engage any interested New Yorker, with a focus to engage entrepreneurs who are Black, indigenous, or people of color; women; or part of the LGBTQ+ community. Since expanding the applicant qualifications in 2020, the competition saw the diverse application rate jump from 4 percent in 2019 to 43 percent in 2020. Winners will each receive a cash prize of $50,000 and access to the Urban Future Lab. 
Alongside the Future Environments Prize focused on the built environment, urban infrastructure, and transportation, and the Future Vision Prize to build a smarter electricity grid, renewable energy, and a circular economy, the inaugural MUFG / New York Community Trust Future Impact Prize will be awarded to a local community organization focused on climate justice. The winning organization will have expertise in climate justice and will compete to create an actionable proposal on how to incorporate entrepreneurial solutions to climate justice in their community. In addition, this organization should have the capacity to serve as a resource for local entrepreneurs interested in creating climate solutions by and for these communities.
Spotlight: La Mesa Branch Re-build
In late May 2020, our Union Bank La Mesa branch was destroyed by fire during the protests and social unrest occurring across the country. In the face of this community loss, colleagues and local volunteers came together over the following weeks to decorate the area with murals and artwork, creating a beautiful symbol of resilience and hope. As we explored opportunities to rebuild the branch, we knew we wanted to capture that same resiliency and community-centered strength. This also provided an opportunity to advance our environmental stewardship goals with an environmentally sustainable structure. 
Set to fully re-open in 2022, the new facility will be more than a bank branch. It will include conference rooms and green spaces where community groups can convene. Its construction will include drought-tolerant materials meant to harmonize with its surrounding environment, a community garden with native plantings contributed by members of the community, as well as two electric vehicle charging stations for use on-site.
The branch, which is currently opened at a limited capacity as the rebuilding plans are solidified, has gained community traction. The mayor of La Mesa, Mark Arapostathis, said, "We're very encouraged Union Bank has begun efforts to rebuild. It's a sign that La Mesa is moving forward but not forgetting that we need to continue to improve what we do. Having the bank back open to serve the community will be a sign of healing." Our communities showed unprecedented courage this past year and we hope the La Mesa branch will provide a space to cultivate social and environmental optimism and action.