Advancing Racial Equity
Economic inclusion and racial justice are deeply intertwined. Union Bank has a long history of supporting diverse communities across our footprint, and we are committed to the considerable work necessary to preserve jobs, grow small businesses, and build thriving communities. We seek to advance racial equity in our communities through diverse lending, grant-making and partnerships, and resource offerings for clients across a spectrum of needs. 
Our work in this area is championed by the following departments: Philanthropy & Community Service; Supplier Diversity & External Relations; Diverse Markets; CRA Loans & Investments, and Community Lending. Our internal I&D work is guided by our newly formed I&D Council. As with all CSR initiatives, it is overseen by a Community Advisory Board, which consists of nationally recognized experts with distinctive knowledge on topics and aspects important to the bank. Our Community Advisory Board members serve as knowledgeable external monitors of the bank's Community Service Action Plan and CRA performance. All Community Advisory Board recommendations and guidance are aligned with the objectives of MUFG and are directed and managed by the managing director of CSR for the Americas.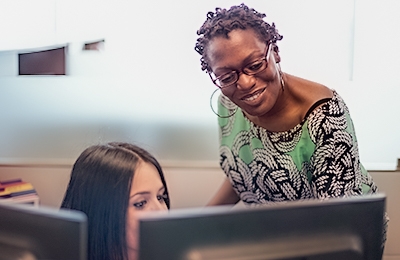 The Community Recovery Program
In May 2020, using revenue generated through the Paycheck Protection Plan we created the MUFG Union Bank Community Recovery Program (CRP), a $10 million initiative to support nonprofit organizations that are dedicated to social and economic justice within communities of color. 
The program focuses on building economic stability, including: 
Better access to capital
Entrepreneurship
Job retention
Retraining and providing critical social safety net services

Co-chaired by Julius Robinson, head of CSR for the Americas, and Frank Robinson, head of diverse markets for Union Bank, this program was created to respond to the shifting needs of our world. We have the tools to advance economic inclusion in our communities, and it was clear that our communities of color were facing an uphill battle to recover from the pandemic. Community Recovery Plan grants are directed to organizations and programs that focus on small business recovery efforts, rebuilding the workforce, and increasing financial security. In 2020, grants were distributed to over 125 community organizations, ranging in size from one employee to several hundred, totaling $3.31 million. Conceptualized for long-term impact, the remaining funds from the program will be distributed over the next three years to help our communities recover and stay strong. 
MUFG Union Bank Community Recovery Plan Philanthropic Response Grantees and Those They Serve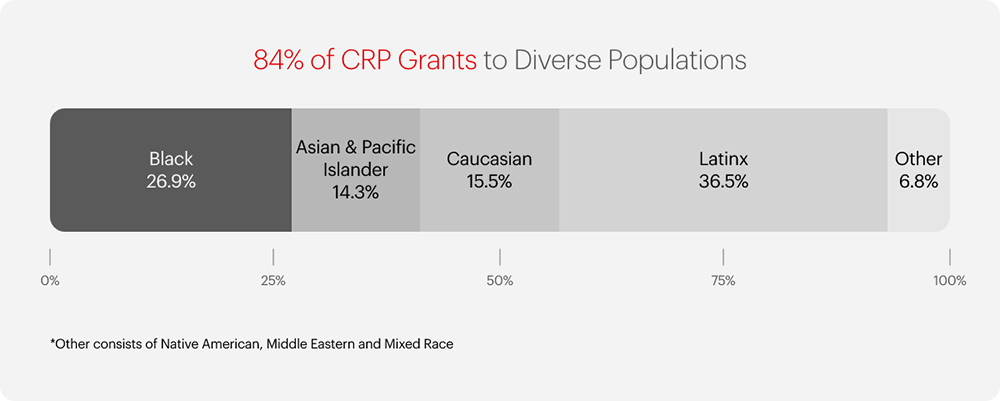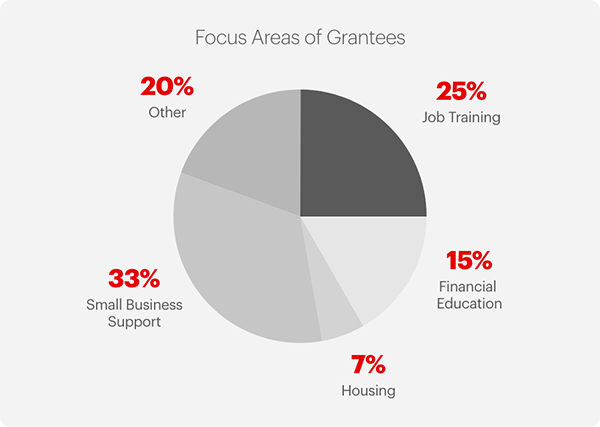 We are proud to share messages of appreciation from some of our community partners who have applied for Community Recovery Program grants:
Our Work with Diverse Suppliers
Diversity is an incredible asset within our footprint, and we aim to embrace, support, and celebrate Diverse Business Enterprises through our robust Supplier Diversity program. We understand the importance of Diverse Business Enterprises, which include businesses owned by ethnic minorities, women, and veterans, and their role in promoting economic vitality in their communities. Our strategy is devised and implemented by our Supplier Diversity department, led by Managing Director Richard Chacon, with a goal of increasing the number of diverse business enterprises from which we source products and services. To ensure that our diverse supplier relationships have a strong and sustainable foundation, we are also working to increase the capacity and effectiveness of Diverse Business Enterprise suppliers by providing them with training, coaching, and mentorship opportunities.
From the start, we prioritize diversity efforts in our initial request for proposal stage, with the goal to receive 17.5 percent of RFP responses from Diverse Business Enterprises. Beyond RFPs, our team ensures our diversity strategy is woven into the entire supplier sourcing process. We regularly map our RFP successes to our Community Service Action Plan goal of spending 15.5 percent of our total bank spend with diverse businesses to hold our teams accountable. In 2020, the bank's total spend for Diverse Business Enterprises was $250 million.  
To support business growth, we believe that continued education is key, which is why we have provided over $1 million in scholarships over the last decade for higher education for diverse business owners with the intention to help them grow their company's capacity and efficiency. These university programs provide a meaningful opportunity for entrepreneurs to expand their skills in areas ranging from marketing to cybersecurity. In November 2020, we expanded our program by partnering with the Western Regional Minority Supplier Development Council to develop a pilot program for businesses with under $1 million in revenue, to support additional small business owners. The pilot program, which focused on Black and Latinx suppliers, involved 28 business owners and managers. After attending a six-month program of business classes and coaching sessions, each representative completed a business growth strategy and due diligence process, which qualifies them to serve as trusted suppliers for not just Union Bank but all large corporations. 
Pamela Isom, President and CEO of ICE Solutions
One of our suppliers, Pam Isom, who has worked with our teams for more than 20 years through our Diversity Lending Program, was sponsored to expand her business education through classes at a local university. She has since expanded her CPR and corporate safety training business, ICE Safety Solutions, to become a supplier for 250 Union Bank branches. Pam is also an instrumental member of our advisory board. At the beginning of the COVID-19 pandemic, Pam leaned on us to help navigate her through the PPP process, and together, we ensured that her employees and business stayed strong. In Pam's words, "This is more than a bank. This is a true friend and family member."
Spotlight: Multiplying Impact with a CDFI Consortium
As a regional bank, we know small business development is a cornerstone of a financially healthy community. One of the ways in which we have long sought to support and invest in the development of small businesses is through our work with Community Development Financial Institution funds, which often serve as the connection between banks and economically underserved populations, small businesses, and communities. 
In June 2020, as the national conversation about racial inequities continued to gain momentum, we turned to our communities to understand how we could be better partners to them. Our Small Business Development team held a meeting with local community partners to hear directly from Black-led organizations about their experiences and unmet needs, such as access to training, capital, procurement opportunities, or mentorship. As a result, the Community Development Financial Institution Consortium was established — a coalition of representatives from CDFIs with the intent to multiply community impact through partnership and collaboration, led by Director and External Affairs Manager Sylvia Castillo.
The consortium comprises the following organizations:
LA LISC (CDFI) 
Vermont Slauson Economic Development Corporation (CDFI)
Lendistry (CDFI) 
USC Credit Union (CDFI) 
Los Angeles NHS (Housing CDFI)
AmPac Business Capital (CDFI)
CDC Small Business Finance (CDFI)
The Center (Lendistry) (501 c3) 
Los Angeles Urban League
New Community Investments 
Economic Resources Group 
UAW-Labor Employment and Training Corporation
Small Business Administration 
Center for Nonprofit Management 
MUFG Union Bank
"A large part of our day is spent working with communities of color and historically underserved populations and neighborhoods," says Castillo. "There are many times we need to be the voice of the community's concerns and serve as their advocates to help us better meet their needs. To do this, we must be engaged, responsive and authentic in how we find solutions."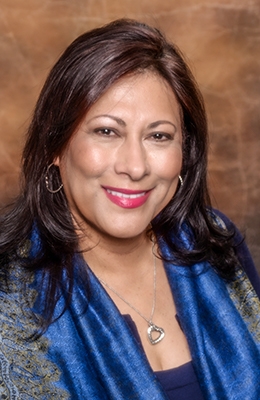 Through investments in Small Business Investment Companies and partnerships with community champions, including nonprofit executive directors, elected officials, and other civic leaders, the bank is helping pave the way for more small businesses and micro-enterprises to thrive. 
Small Business Investments
Spotlight: Business Diversity Lending Program is Reimagined in 2020
The Business Diversity Lending program is a special-purpose credit program designed to encourage applications and make small business loans to women-, minority-, and veteran-owned businesses. Without access to small loans, women and minority business owners are at a competitive disadvantage. They must rely on personal savings, loans from friends, crowdsourcing, and credit cards — when those options are available. According to an article published in American Banker, they often seek capital from riskier lenders, increasing debt burdens and diverting funds from business operations. Union Bank is committed to supporting underserved communities; in fact, we are one of only a handful of banks in the country to have a special purpose credit program under the Equal Credit Opportunity Act. 
In 2020, the Union Bank Business Diversity Lending program was moved to the CRA Lending and Investment Division. As part of the transition, new marketing materials were created and the BDL page on the Union Bank website was updated. The CRA Lending & Investment Division is currently working with other areas of the bank to expand the visibility of the BDL program within their external networks. An example is the ongoing efforts to partner with CSR Supplier Diversity & Development to target known Minority Supplier Councils within our West Coast footprint. In addition, the bank has partnered for the first time with a third party to develop a referral system that allows members of the Western Regional Minority Supplier Development Council the ability to link to the BDL webpage and apply for a loan using BDL qualifications with the Union Bank Small Business Banking group.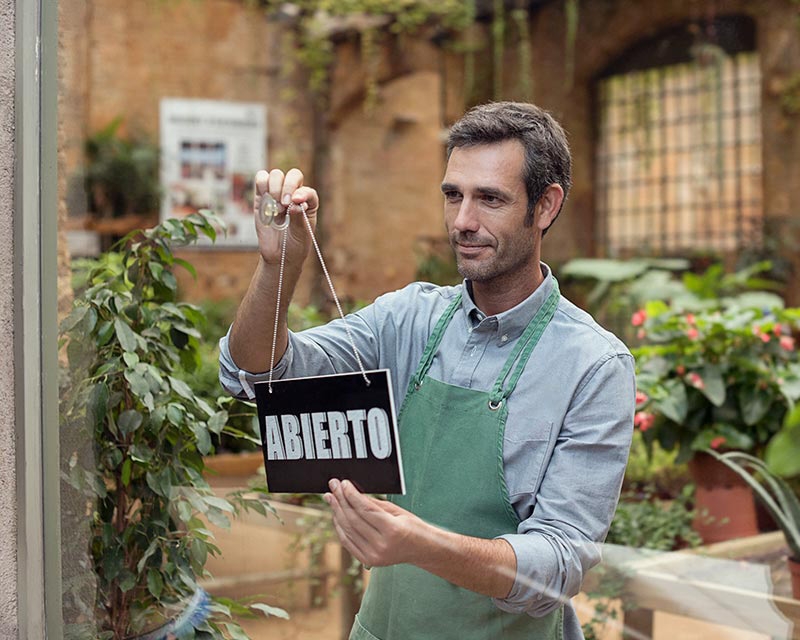 Our Internal Efforts on Inclusion & Diversity
In addition to the importance of fostering inclusion and belonging internally, we recognize that our clients' needs are becoming more and more diverse. We know that in order to effectively create products and services tailored to our clients' financial priorities, our workforce must reflect that diversity. With renewed Culture Principles and a data-driven strategy to guide our efforts, we've enhanced our commitment in 2020, including a focus on recruiting, developing, and retaining top talent, especially in underrepresented groups at all levels within the organization. For more detailed information on our I&D efforts internally, please visit our Employee Relations page.