Take advantage of our comprehensive card program to improve oversight, efficiencies, and convenience

Our Purchasing, Corporate, and One Card programs provide the capabilities you need to cover your procurement and travel and entertainment expenses to keep your company running. 
For more information, please contact your treasury relationship manager or relationship manager.

General Inquiries: 212-782-6800
Purchasing Card
Our Purchasing Card helps reduce procurement processing costs on low-value and frequent purchases, while optimizing working capital by extending Days Payable Outstanding. 
 
Eliminate POs and check requests
Improve control and oversight of expenses
Increase float by up to 55 days1
(1) Assumes 30-day billing cycle plus 25-day grace period.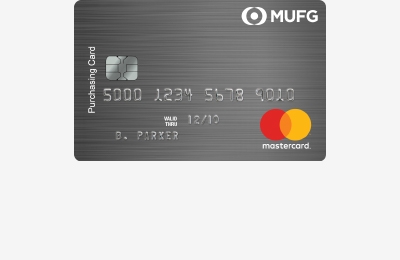 Corporate Card
The MUFG Corporate Card improves traveler convenience and provides efficient oversight of travel expenditures.
 
Improve expense policy compliance and budget monitoring
Identify savings opportunities through supplier negotiations
Reduce the time spent on expense reports by 40%2
(2) RPMG 2019 Corporate Travel and One Card Benchmark Survey Results – Market Trends and Best Practices, Richard Palmer and Mahendra Gupta.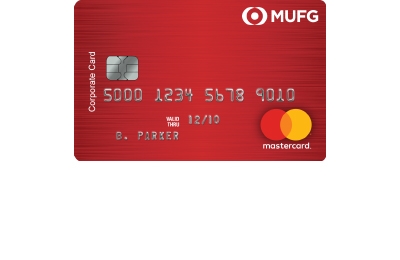 Corporate One Card Program
Our Corporate One Card Program combines the capabilities of our Purchasing and Corporate Cards to help lower the administrative costs associated with procurement and travel & entertainment expenses.
Streamline reporting, control expenses, and identify savings opportunities through our advanced technology
Take advantage of security and convenience for your company and employees
Manage real-time account information and flexible spending limits