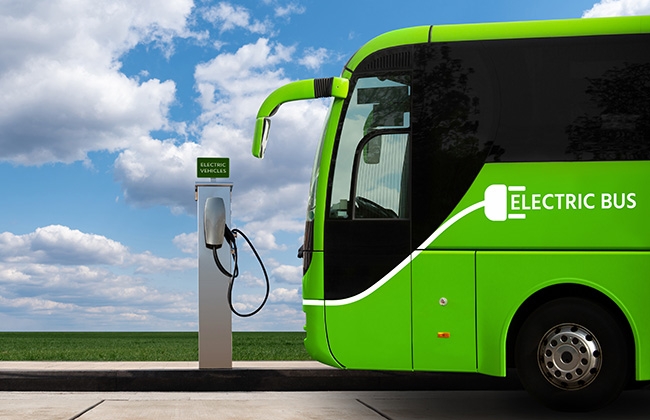 Cleantech San Diego: a California pillar for advancing cleantech growth
California was in the midst of advancing aggressive energy and climate goals when San Diego emerged as a prime location to serve as a California pillar for the cleantech industry more than 15 years ago. Set against the backdrop of San Diego's strong business culture, Cleantech San Diego began in 2007 as a public-private partnership to advance the sector in the region. Its goal: to support the environment, local economy, and community by helping new energy technology companies access the expertise and support they need to advance innovation and promote equitable development of sustainable solutions.
In 2016, Cleantech San Diego launched the Southern California Energy Innovation Network (SCEIN) an accelerator program to support early stage cleantech companies. As COVID disrupted the business operations of companies worldwide, Cleantech San Diego was easily able to continue its support of connecting its member companies with domain experts in the energy space, despite the shutdowns.
Advancing the energy space to benefit business and communities in San Diego
Take a look at just a few of the 56 companies Cleantech San Diego has supported through the SCEIN program:
KIGT: EVs and charging that is accessible to all
In addition to providing electric vehicle (EV) charging stations to make EVs and charging capabilities accessible to all, the Inland Empire-based KIGT team also provides workforce training for underserved communities to promote a practical EV career path. When you visit San Diego for a convention, look for the KIGT charging technology powering EVs at the San Diego Convention Center.
Aquacycl: Addressing wastewater opportunities
This women-owned business was founded to create distributed wastewater treatment that addresses water scarcity and the lack of infrastructure in low-income countries. Today, Aquacyle takes on wastewater challenges across industries and is helping to improve how water is managed.
One example: brewers like the Joshua Tree Brewery (which is located in a desert environment without good options to treat wastewater from its craft beer production) use Aquacyl's BioElectrochemical Treatment Technology (BETT TM) to accelerate wastewater treatment rates, eliminate primary sludge, and minimize secondary sludge to allow the water to be reused for irrigation and to produce direct electricity.
Nuvve: regulating the vehicle-to-grid connection
When Nuvve began working with Cleantech San Diego, it was as a small company in the organization's incubator program. Today, as a publicly traded company, Nuvve is continuing to grow and hire within San Diego. Its intelligent, bidirectional energy platform helps regulate electricity from the vehicle to the grid, lowering the cost of EV ownership. An example is the Cajon Valley School District's battery-powered school buses, which are equipped with V2G technology provided through a partnership between Nuvve and utility San Diego Gas & Electric.
The public/private initiative that continues to support cleantech startups
Cleantech San Diego began thanks to the private/public support of notable organizations in the region, including San Diego Gas & Electric, the Scripps Institute of Oceanography, UC San Diego, and San Diego State University. Today, this private- and public-sector partnership program includes more than 120 private sector, municipality, and not-for-profit member organizations.
This year, MUFG and Union Bank are proud to sponsor the Cleantech San Diego and Southern California Energy Innovation Network $50,000 Pitch Competition on April 28. This in-person event features nine presentations from pre-revenue startups that are commercializing breakthrough energy innovations. Michael Agrimis, a director within the MUFG Power & Utilities group, will serve as a judge.
About ESG at MUFG
MUFG is committed to empowering a brighter future. As a global financial leader, we believe that environmental, social and governance (ESG) considerations are essential to achieving sustainable growth. Our corporate mission – and a key part of our identity – is to be a foundation of strength, committed to meeting the needs of our clients, serving society, and fostering a better world. The MUFG Carbon Neutrality Declaration pledges to achieve net zero emissions in our finance portfolio by 2050 and our own operations by 2030. By combining our ESG expertise and heritage of client-centricity, we provide our clients with wide-ranging and complementary products, services, and advice to help them meet their financial goals, while also staying true to their sustainability mandates.
Review our 2021 Sustainability Report for more on our goals and actions toward achieving sustainable growth.
MUFG Americas
Corporate Headquarters
1251 Avenue of the Americas
New York, NY, 10020-1104, United States